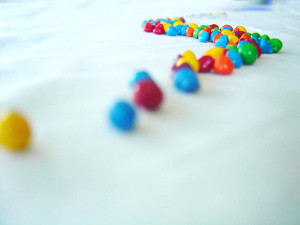 Okay so it is vandalism, but it barely register's on the Vandalometer.  How was he caught? The way many "criminals" are caught, of course – by following the trail of penises! As reported by TheLocal.dk:
A 31-year old man from Aalborg was convicted for a fairly bizarre act of vandalism on Tuesday.

On a visit to the local IKEA in Aalborg, the man had taken one of the store's wooden pencils and proceeded to casually stroll through the warehouse drawing small penises on the walls and pieces of furniture on display.