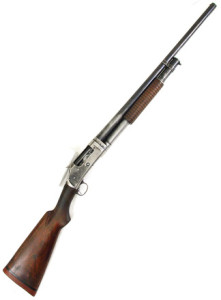 You know that when you point a gun in the air and shoot, that the slug will land somewhere, right? This is especially true when you fire a gun inside a building. As reported by The Bismarck Tribune:
A Bismarck man is accused of firing a shotgun into the ceiling of his apartment, nearly striking a woman who was lying in bed in the apartment above his.

Jeffery Royce Jr., 34, was charged in South Central District Court in Burleigh County with felony reckless endangerment and could receive up to five years in prison if convicted.