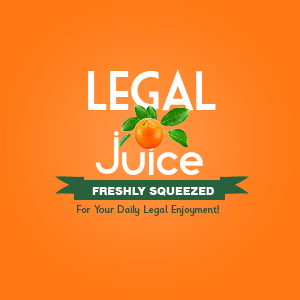 Yes, it's important to follow the law. And yes, sometimes the state must pursue cases based on principle. But this case? Really? As reported by The Juneau Empire, here's what happened:
Prosecutors said 19-year-old Tyler John Leatham angrily pushed over and damaged a trash can receptacle in the lobby of the fast food restaurant after he didn't receive the correct amount of change back for his meal.
Hang him! Here's how Mr. Leatham described it:
Outside the courtroom, Leatham told the Empire it wasn't even his money that was in question. Leatham said he and his friend were going through the drive-thru for breakfast around 7 a.m. that morning, and his friend accidently handed the cashier an extra $10 that he thought was a $1 bill.
His friend went inside the restaurant to talk to management, but to no avail. After waiting inside the car for 15 minutes, Leatham said he went inside to see what was going on.
One of the managers told Leatham she was going to call the police, which Leatham said made him frustrated. He pushed the trash can over on the way out of the door, a fact which Higgins told the judge he conceded.
He admitted it! Guilty! Not so fast. Check out the charge:
Leatham was charged with fourth-degree criminal mischief for intentionally causing damage to property in an amount of $50 or more, but less than $500.
Assistant Attorney General Chris Peloso said the receptacle cost about $940 to replace.
Even though The Juice is a personal injury lawyer, the defense is relatively obvious (at least it is after reading the story …)
An invoice for the $940 replacement cost was submitted to the court.
Wait for it …
But defense attorney Kevin Higgins argued the critical element for valuation under criminal mischief statutes is the amount of damage caused by the defendant, not simply the value of the damaged property.
The amount of damage has to be established through evidence showing either diminution in value or cost of repair, Higgins said.
"Diminution in value is measured by determining the difference between the pre-damage value of the property and the post-damage value of the property," Higgins wrote in his motion to acquit which he submitted to the court after the state rested its case. "The cost of repair is also an acceptable method of valuing property damage…. Replacement cost is an unacceptable measure of the amount of damage."
Bam!