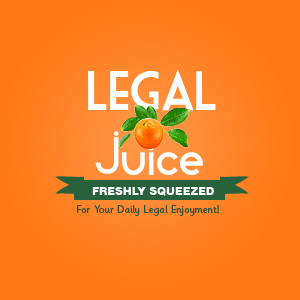 Regular Juice readers know that use of the bird has consequences. Here's the latest installment of "The Bird" as reported by TCPalm.com:
St. Lucie County sheriff's deputies went to an address in the 200 block of Camino Del Rio and spoke to the 70-year-old man. The man told deputies he was standing outside when he saw [Stephanie Maria] Mayerson [age 58] and her husband driving by. He said he "shot them the 'middle finger,'" an affidavit states. Asked why he did so, the man said, "I do not like them for my own reasons."
Hmm.
The man said the vehicle stopped, and Mayerson's husband got out. The two started arguing, and the man said he called Mayerson an inappropriate name to her husband's face.
Pretty ballsy 70-year-old. Maybe not too smart, but ballsy.
That, he said, is when Mayerson got out and punched him in the face. The man said he got knocked to the ground, scratching his wrist.
And that was the last word, at least for now.
Mayerson declined to speak with investigators.
The charges?
… felony battery on a person 65 years of age or older.
You can find the source, including a mug shot of Ms. Mayerson, here.