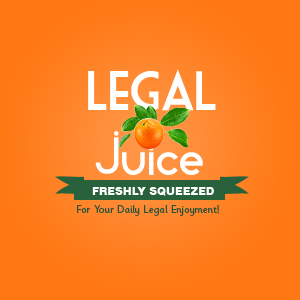 What name could be so bad that a Chicago Alderman held up the sign permit for 2 1/2 years? "Felony Franks". Yes, The Juice is scratching his head too. As reported by The Chicago Sun-Times:
After a 2½-year battle that culminated in a First Amendment lawsuit, the City Council's Transportation Committee will meet on June 6 to issue the sign permit local Ald. Bob Fioretti (2nd) has been blocking on grounds that the name sends a "bad message" to area students.
Sorry Bob, but you're the one sending the wrong message: censorship because YOU don't like the message.
The agreement hammered out in federal court this week stipulates that Fioretti and three other aldermen named in the lawsuit will no longer "oppose, interfere or obstruct" the permit application process for Felony Franks, 229 S. Western.
What does the owner of Felony Franks think?
"We live in the greatest country in the world. We have freedom of speech. If I cannot be allowed to call my business what I want, then we're living in a dictatorship, not a democracy," said owner Jim Andrews, who hires ex-offenders. "If you fight hard enough for what you believe in, the system works. The only thing wrong with the system is the consumer shouldn't have to fight as hard as I had to fight for what's right."
And Bob, since when is helping to reintegrate ex-cons into society a bad thing? Oh, and about that lawsuit …
[It's] still pending and Andrews is still demanding $293,000 in damages for business lost during the 2½-year sign battle.
Here's hoping Mr. Andrews is victorious. You can read more (a fair amount) here.