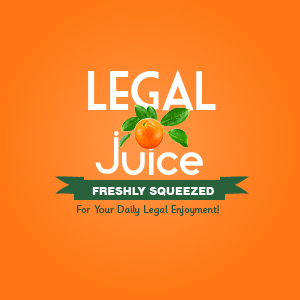 It's undisputed that, if you postpone dealing with a problem it goes away. Wait, you mean that's not true? Then why does everyone act as if it were? Anyway, in yet another example of what The Juice thought was a universal truth, per The Orlando Sentinel:
According to an arrest report, the incident began in a shopping plaza at Pine Hills Road and State Road 50, where 31-year-old Schyvonne Whitaker saw her boyfriend talking to another woman.
The woman, Tina Reese, said that Whitaker approached the pair in a red sport utility vehicle. The boyfriend's response, Reese said, was to tell Whitaker to "drive off."
Oh, it's on now.
Reese left the shopping plaza at the intersection, heading north on Pine Hills in a Pontiac G6, when suddenly she saw Whitaker's Suzuki XL7 approach at a high speed.
Whitaker began ramming the rear bumper of the sedan, witnesses said, and both drivers lost control. They crashed into a house at the intersection of Deauville Drive.
Before the crash, it seems that Ms. Whitaker was a bit overconfident.
Whitaker was taken into custody shortly after the incident. A passenger in her SUV told deputies that Whitaker said "I got you now" as she rammed Reese's bumper.
And the fallout?
Reese, Whitaker and the other occupants in both vehicles survived mostly unscathed. The front walls of the small, one-story structure, however, suffered heavy damage in the crash.
Deputies arrested Whitaker in the suspected attack, charging her with aggravated battery with a motor vehicle, aggravated assault with a motor vehicle and criminal mischief.
An arresting deputy added a charges of providing a false identification and driving with a suspended license after he said Whitaker purposely misspelled her name while in custody.
And here's another reason why maybe Ms. Whitaker should have dealt with her problems off the road.
The deputy wrote in his report that he later discovered Whitaker's license has 24 active suspensions dating back to 2008, and is also currently expired.
Records show Whitaker has several previous arrests in Orange County, and served more than three years in prison after a 1995 conviction on charges of aggravated battery with a deadly weapon.
She remained in the Orange County Jail on Saturday afternoon. Her bail was set at $5,650.
What? With that history, and trying to run someone off the road, bail is $5,650? How do you even come up with a number like that? Here's the source, including photos of the crash scene.