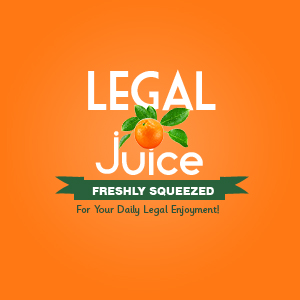 Here are some choice 2007 legal-related highlights from an article in the Arkansas Times:
Worst citation: A Little Rock bicycle rider was cited in May for shouting "Turn on your lights!" as two police cruisers sped past him on Seventh Street near the state Capitol. One of the policemen stopped and wrote the cyclist a ticket for expressing "dislike" of how the police were doing their jobs. Dismissed, of course. Is there such a thing as a ticket that an officer can give himself for being a prick?
Worst nap: Police arrested a Camden motorist in May and charged him with DWI when he fell asleep at the wheel after placing a to-go order in the drive-through lane at McDonald's.
Worst class to attend if you're a raccoon: An agri/shop teacher killed a live, caged raccoon with a nail gun in November at the start of a Huntsville High School class on wildlife skinning. School authorities saw no need for a reprimand or anything, and in fact with all the attention the coon-killer teacher became something of a folk hero at Huntsville, one admirer showing support by killing and skinning a dog and hanging the carcass on the gatepost of another Huntsville teacher who was thought to have reported the original coon-killing to the Humane Society.
Worst geezery: A state appeals court in March upheld a lower court's ruling that an 85-year-old Hot Springs psychologist should pay about $1,000 a month in alimony to his estranged wife, a psychiatrist, age 52. The court said the man squandered the couple's marital assets (earned mostly by the wife), using the money to buy cars and expensive lingerie for young Chinese women and to give them large sums of cash, instead of using it to pay bills. Last straw was said to be a box with a snake inside that turned up on the wife's driveway, with a note inside saying, "Die, Bitch." From guess who.
Worst packing: David Huckabee, son of the erstwhile governor, was arrested in April when Little Rock National Airport authorities found a loaded pistol in his luggage as he attempted to board a plane. He said he forgot it was in there.
Worst trunk surprise: Police found a missing car and returned it to its owner, a North Little Rock woman, in February, without bothering to check out the smell coming from the trunk, which the woman found to contain the body of her slain husband, who had also been reported missing.
Best news for sadists: In opposing a legislative measure in March to prevent the torture of household pets and horses, the outdoor editor of the Arkansas Democrat-Gazette warned homeowners that if the bill passed they could be arrested if their pussycat hassled birds at a yard feeder. Such nonsense, fanned by the Farm Bureau, frightened legislators into voting to let the sicko torturers, abusers, and starvers of Arkansas animals proceed with their fun.
Best hole: A sheriff's deputy lunched at the International House of Pancakes at Benton in March, then went into the men's room and blew a hole in the ceiling with his service revolver, then exited to explain to customers and employees that the bang they'd heard wasn't a gunshot but rather the sound of a commode lid falling. Then he made a rather hasty departure. The Benton Courier ran a big picture of the hole.
You can read the entire Arkansas Times article (long, and with some entertaining entries) here.