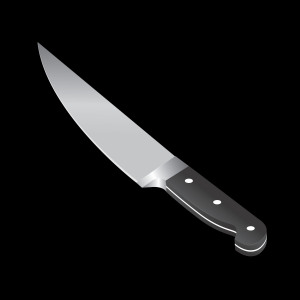 Even the best of friends are bound to have disagreements when they live together. Hell, even family members who live together have disagreements all the time. Funny I should say that … As reported by: The Jersey Journal at nj.com:
A Jersey City man has been charged with stabbing his cousin four times after arguing about the mess in their shared apartment, police say.

Prince Fullwood, 30, of Summit Avenue, was charged with domestic violence, aggravated assault, possession of a weapon, unlawful possession of a weapon.

He was found with blood all over his shirt yesterday at 1:38 p.m. at his home by officers responding to the scene, a police report said.
Yikes. So what was the cause of the argument?
Both Fullwood and the victim told police that the trouble started over the cleanliness of the home, the report said.
"We told you to …"
The victim and his brother, who also lives in the home, confronted Fullwood about his "messiness around the apartment" and tried to throw him out, the report said.

The victim told police an enraged Fullwood then grabbed a knife and stabbed him four times — twice in the lower abdomen, once in the back and once in the left tricep — the report said.

Fullwood, however, claims he was defending himself against the two brothers as they became violent, the report said.

Fullwood told police he is currently out on two bails, the report said.
Self defense huh? Guess we'll just have to wait for this one to be sorted out.