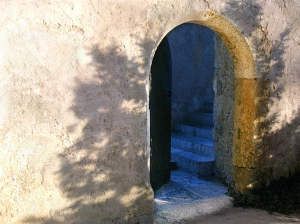 This is certainly not your run-of-the-mill door-to-door salesman story… It started when the former Derry town administrator answered the door in the nude. It ended with a jury trial. Per The New Hampshire Union Leader:
A jury found ex-Derry town administrator John Anderson not guilty on Thursday of indecent exposure for inviting a DirecTV salesman inside his home and conversing with him while in the nude. The verdict marks a sudden reversal for Anderson, 51, who had initially been found guilty in August on the Class A misdemeanor by a 10th Circuit Court judge. This week's trial in Rockingham County Superior Court was an appeal of that verdict…

Before the verdict, John Anderson spent Thursday on the witness stand answering questions about why he decided to use his underwear to clean up spilled water, or answer the door in the nude.
Assistant County Attorney Annaliese Wolf argued to jurors that Anderson's behavior was "flat-out strange," including his decision to strip off his underwear and mop up a glass of spilled water after being awoken by the salesman at his door.
There's a lot more to the story, which you can read here.