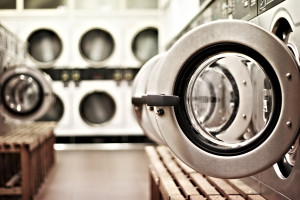 If you wash your clothes in a laundromat, you might not want to read this. You have been warned. As reported by wcax.com:
Waterbury police say the teenager who urinated in a washing machine has turned himself in. Police released surveillance video Monday showing the suspect standing on a chair and relieving himself.

After the video aired, police received tips that led them to the 15-year-old boy. He could face charges in juvenile court or have his case referred to a restorative justice panel.
You'll find the source, and the video here.