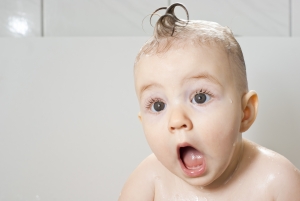 There's nothing funny about screwing with a cyclist, as this South Carolina man now knows. As a daily bicycle commuter on the streets of Washington, DC and Maryland, The Juice is pleasantly surprised that this crime is being pursued. Per wmbf.com (Myrtle Beach, South Carolina):
Conway Police responded to the Kangaroo Express on Church Street on the afternoon of Thursday, May 1, in reference to a report of a man with a gun in a red Jeep. The officer saw four people exit the store and walk toward the Jeep, the report states.

A man identified in the report as Charles Gore told the officer that he had been pointing a toy gun at the driver of Jeep as a joke. The officer found a black and green plastic toy gun inside the vehicle.
See, it was a joke. Isn't that hilarious? Yeah, not so much. Not at all.
A Conway Police sergeant made contact with the victim. The victim said that as he was biking down Highway 501, the vehicle passed him, Gore stuck the gun out of the window, and said "pow pow pow." The victim was brought to the incident location and identified Gore, according to the report.

Gore was arrested and taken to the Conway City Court. He was charged with one count of pointing and presenting firearms at a person.
You'll find the source here.