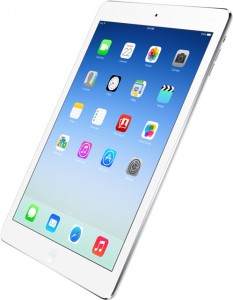 What kind of criminal would steal a tracking device? Perhaps one who doesn't know anything about iPads? As reported by wdrb.com (Louisville, Kentucky):
Louisville Metro Police say they arrested a woman on Monday after she was caught with a stolen iPad.
You probably know how they caught her.
Police say the iPad was tracked via GPS to the home of 48-year-old Lisa M. Johnson on Huntoon Avenue, near the intersection of Taylor Blvd. and Southern Pkwy. It was there that officers recovered the stolen iPad, according to the arrest report.
Damn that machine!
Johnson allegedly admitted to being at the location of the burglary on the day it took place.

She was arrested and charged with receipt of stolen property.
Click here for the source, including a mug shot.