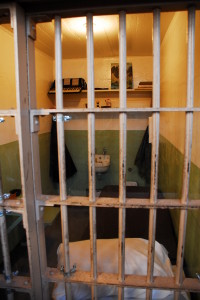 Hey, I'm in jail already. So what's one more little transgression. Well, as reported by WZVN (Ft. Myers, Florida):
25-year-old Crystal Stephens told deputies she stole a piece of paper belonging to her cell mate. On that piece of paper was her cell mate's debit card number and expiration date.
You're not going to believe what she did with that information.
Stephens then used that information to call a bail bondsman and bailed herself out of jail.
Bam! But that wasn't all.
According to the report, Stephens also used the card number to buy a plane ticket. In all, she charged more than $1,700 to the card.
Seriously, did you think she wouldn't notice? She did.
Her cell mate later noticed those charges after she was released from jail. Stephens is now charged with grand theft and fraud.
Here's the source, including a mug shot.