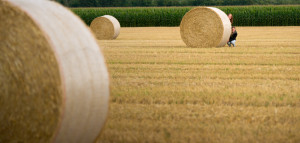 You rob a bank and you get away. Of course you wouldn't go to any of your known haunts, or … would you? As reported by NJ Advance Media for NJ.com:
Within hours of publicizing photos from bank surveillance after a TD Bank robbery, more than a dozen tipsters recognized a 30-year-old Lakehurst man and contacted the police.
So they id'd him, but where was he? Funny you should ask …
Jerome Gilby, 30, was taken into custody at his girlfriend's house Monday afternoon for the July 10 robbery that occurred at 10 Mule Road in Toms River, police said.
Your girlfriend's house? Really? Why not just go to your own house? As for the details …
At approximately 6:45 p.m. last Friday, a man entered the TD Bank and handed the teller a note demanding cash. He then fled on foot into an unknown direction.

"Investigators from the FBI, Ocean County Sheriff's Department CSI Unit, Lakehurst Police, Brick Police, and the Seaside Heights Police Department worked closely to track down the whereabouts of Gilby," a Toms River Police Department press release said.

The robber was described by authorities as a white male, 25-35 years old, 5-foot-9 and around 170 pounds. He was wearing a black Chicago Bulls Starter hat with a "doo rag" underneath and white sunglasses.

Gilby is being held on $100,000 bail with no 10 percent option.
Click here for the source, which includes a mug shot.