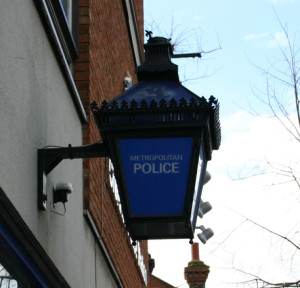 When a drug deal goes south, doesn't everyone head to the police station? Well, that depends. In this case, it sure looks like the right call. Per the website of The City of Tampa, Florida:
Milton Coley and Louis Xavier Ruiz-Machado arranged to meet at 109th Avenue and Lantana Avenue to conduct a drug deal around 12:40pm on 1/11/13. Coley walked up to Ruiz-Machado who was driving a 2003 Dodge Ram pick-up truck. Ruiz-Machado handed over the marijuana, but Coley refused to pay. Ruiz-Machado fired a shot and Coley fled on foot. He then called a friend to pick him up. As Coley got into his friend's Nissan Altima in the 2200 block of Bougainvillea Avenue, Ruiz-Machado began chasing them in his pick-up truck. The friend feared for his safety and drove to the Tampa Police Department's District 2 Office for help.
The pick-up truck chased them twice through the parking lot at a high rate of speed. Ruiz-Machado fired at least one shot and then fled as officers exited the district office with guns drawn. A short time later, officers boxed in Ruiz-Machado on the University of South Florida campus at Bull Run Drive and Elm Drive. USF Police, Florida Highway Patrol and the Hillsborough County Sheriff's Office helped detain the suspect. They recovered a 9 mm inside the vehicle. At District 2, witnesses saw Coley throw two large baggies with 59 grams of marijuana into the parking lot. He was charged with possession of marijuana. His friend who was driving did not face charges. Officers recovered one 9 mm shell casing in the parking lot.
Yikes.