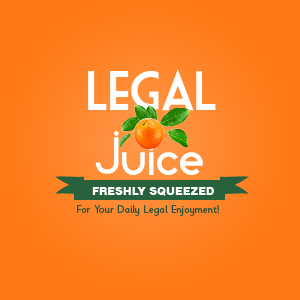 You would think the world ended. So some police officers dropped the f-bomb for emphasis. Is this really a big story? Clearly The Juice doesn't think so. As reported by newschannel9.com (Chattanooga, Tennessee):
It's a caught-on-tape moment you have to hear to believe. Two Dalton Police Officers hurling the f-bomb and other four-letter words at children on a school bus. Now those cops are in a heap of trouble with not only parents – but the city as well.

Dalton Police Chief Jason Parker says they usually keep things like these under wraps. But this time, he says he felt the community needed to know what happened. Many we spoke with say an officer should never use offensive language to make a point, even if the children themselves are using four-letter words.

"She can't f****** focus on what she's doing? What if she flips the bus over or hits somebody? You think it's f****** funny when you're all hurt or throwing up because your hurt. What's funny then," Officer John Gurrieri says on the bus.

Along with veteran officer Steven Collins, Gurrieri was was dispatched to Glenwood Avenue. That's where a bus driver called 911, saying more than 50 kids on her bus were out of control and she couldn't focus on driving safely.
Mercy me!