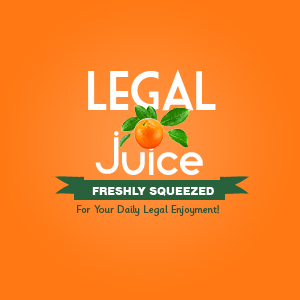 Sometimes folks close a door a little loudly by accident. But when you slam a door, you're saying something. When Marbelis Dorado left Judge Chet A. Thorpe's Florida courtroom, she let the door do the talking. And Judge Chet didn't like what he heard. As reported in The St. Petersburg Times:
… the judge had modified her probation as she had asked, but he also read a letter from her probation officer stating that said she regularly defies authority.
Hmm. "Defies authority."
[She] … punctuated her courtroom exit with a loud thud.
Bad move.
"Go get her," Tharpe told the bailiff, who returned with the woman. "Take her into custody."
"Oh, please!" she told him. "I'm sorry!"
"Hook her up," Tharpe responded.
Clearly hooking someone up has a different meaning in Judge Tharpe's courtroom than almost everywhere else.
So she sat with other defendants, shackled at the ankles and wrists, weeping into her hands.
More than half an hour later, Tharpe found her guilty of criminal contempt, ordered her to anger management and told her to have a nice day.
Not surprisingly …
This time, she made a more quiet exit.
Click here for the source.