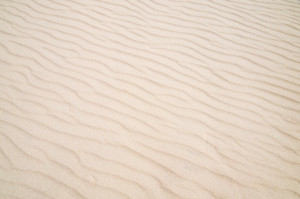 Yeah, the beach may have a lot of sand, but it's nothing like a sand trap. A Florida couple might argue otherwise. As reported by baynews9.com (St. Petersburg, Florida):
A couple was spotted hitting about a dozen golf balls into the Gulf of Mexico from the beach in Redington Shores on Sunday, according to witness Will Root.
The first thing The Juice thought was "they're littering!"
"I don't know what they were thinking, safety wise and environment wise," [witness Will Root] said. "I hate to see that Seinfeld episode repeated."

Root, 50, said the couple set up on the beach next to him and his wife, Beth LaBaren-Root, near 182nd Avenue W and Gulf Boulevard. They pulled out some clubs and drove a few golf balls into the Gulf before Root said he asked them what they were doing.

"They each hit two or three of them in and then I asked them if they had planned on retrieving the balls out of the water and they said, 'no, they'd let the kids go out and find them and sell them on a street corner,'" said Root. "We've been here for a while and never seen somebody selling golf balls on the street corner."

FWC spokesman Baryl Martin said it would be considered littering to hit golf balls into the Gulf, unless they're the biodegradable kind that cruise ships use. Root said based on the man's response, he doesn't believe the balls were biodegradable.

"If the kids are going to go out and find them, that means they're not biodegradable," he said.

Redington Shores Mayor Bert Adams said this is the first time he's ever heard of people teeing off on the beach and encourages witnesses to call the non-emergency police line next time.

"That's definitely a littering violation. I don't like to see our waters polluted by anything foreign," said Adams. "Take your golf game to the golf course or to driving ranges, not the Gulf of Mexico."
My, what a lovely couple! The perfect pair to round out your foursome!
Root said he's glad he spoke up even though the couple continued hitting golf balls into the gulf.

"I would say they probably put 10 or 15 of them out there, at least," he said. "I just hope other people would ask and step in … for our environment."
Click here for the source.