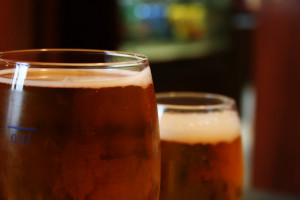 Dishonesty is just so, so tiresome. Just tell the truth. Make The Juice happy. But no, this gent, like just about everyone else who gets busted for an alcohol-related offense, only had "a couple of beers." He's either a cheap drunk or a bald-faced liar. What do you think? Per The Moultrie News police blotter:
Happy hour ended early for one man who was found about 6 p.m., passed out behind a department store, a police report said. According to the report, police arrived and found that the man reeked of alcohol and had "soiled his pants." He said he only had a couple of beers at the bar around the corner and was trying to walk to his house in a nearby neighborhood which was actually about 8 miles away.

Emergency personnel told police the man had fallen in the bushes and was disoriented and confused, according to the report. They said he was not making any sense. He was arrested for public drunkenness and his father was called to come pick up his belongings.
A proud day for dad. Here's the source.