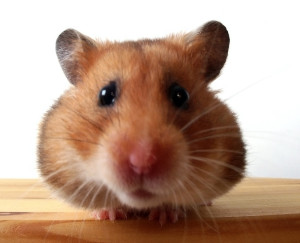 The "lesson" this teacher was trying to teach will – with absolute certainty – never be forgotten by seven South Korean elementary school students. As reported by The Korea Times:
Police Monday investigated an instructor at a rural South Korean boarding facility who bit a hamster to death and swallowed it in front of children.
Yikes! Why?
The instructor, surnamed Yu, 44, said he did so because he was "afraid of rats."
So that may explain why you chose a hamster instead of a rat. So, again, why?
After finding out that some children were teasing hamsters, Yu bit one to death and swallowed it to teach them "how dear life is," according to police.

Seven children saw him eat the animal.

Yu also used abusive language in front of the children.
Hmm. Interesting method. Think the parents were a little upset? You betcha.
He left the facility when other teachers protested. Parents have filed a complaint with police, alleging child abuse.

Yu told Yonhap News Agency by phone that he had feared rats after being bitten while at elementary school.

"I couldn't control the situation and couldn't stand it," he was quoted as saying.

He then reiterated that he wanted to teach the children how precious life was.

"While watching the hamsters die from teasing, I thought I should teach the children it was wrong to make light of life," he said.

He apologized to the children, parents and other instructors, saying he would not have killed the hamster if he had known it would be considered a form of child abuse.

Yu appeared at Jeongeup Police Station and admitted his act. Police booked him without physical detention for child abuse.
Crazy. Here's the source.