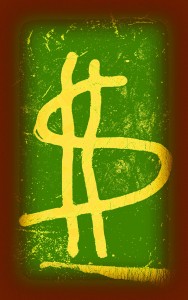 A long con is usually intricate and takes a long time to set up. This didn't take long to set up, but man was it long! It went on from the late 1980s until 2013! At a law firm! As reported by The Beacon-News:
Four people, including two sisters and a North Aurora man, were indicted Friday for embezzling $7 million since the late 1980s from a Chicago law firm, prosecutors claim.
7 million clams! The players?
Oak Brook residents Patricia Lapinski, 66, and Deborah Acuna, 61, each face one felony count of theft exceeding $1 million, according to a statement from the Cook County State's Attorney's Office.

Prosecutors said two others came in on the scheme later: 62-year-old James Bauer of North Aurora; and 57-year-old David Leisen of Frankfort. They are each charged with one felony count of property theft.
The scheme?
Lapinski was office manager at the Vedder Price law firm in Chicago, where she was responsible for choosing vendors to supply goods and services to the firm.

In the late 1980s, Lapinski and Acuna created a company called DAS Designs to supply services to the law firm, prosecutors say. Acuna helped control the DAS bank account and served as the president, and Lapinski allegedly used a fake name as a signatory.

The sisters would profit by using DAS to sell furniture to the firm, prosecutors said.

Vedder Price paid millions to DAS throughout the 1990s, which was made easier through Lapinski's position at the firm. In 2002, Lapinski shifted orders to a different company, but continued to bill Vedder Price for services DAS was no longer providing, prosecutors said.

A bulk of the profits were made between 2002 and 2013, when Vedder Price paid about $6.4 million to DAS, prosecutors said.

The profits were used by the sisters for personal purchases, including "lavish homes, numerous vacations and other amenities," prosecutors said.

In 2011, Lapinski contacted Bauer and Leisen, who were longtime vendors of the law firm. The men agreed to use their companies to pilfer even more money from Vedder Price by using fake invoices for supplies and labor, prosecutors claim.

Bauer and Leisen were paid a total $950,000 for services they never provided, prosecutors allege.
Lapinski! (Imagine Jerry saying "Newman!")
The law firm discovered the scheme in early 2013.

All four defendants were indicted Friday in Chicago. All four are free on bond, according to the Cook County Sheriff's office.
Click here for the source.