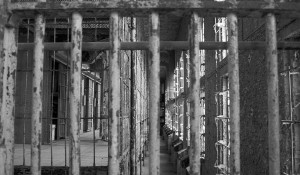 If you have ever doubted the highly addictive nature of crack, this body cavity smuggling story will disabuse of that notion. As reported by The Gainesville Sun:
A Gainesville woman is facing multiple drug charges after being arrested initially for possession of marijuana and drug paraphernalia and then, authorities say, trying to smuggle into the jail two crack pipes — one still loaded with crack — in a most uncomfortable fashion.
Let's take it from the top.
Cynthia M. Scholes, 41, of 328 SW 34th St., Apt. 29, was a passenger in a car stopped just before midnight Wednesday in the 100 block of Williston Road for speeding, police reported.
Okay, a routine speeding stop …
After the driver consented to a search of the vehicle, police reported finding a cigar wrapper containing about 3 grams of marijuana in the passenger seat where Scholes was sitting. A further search of her purse revealed a crack pipe, police said.
So, not so routine after all.
As she was being taken to jail, Scholes was asked three times, police said, whether she had additional drugs in her possession, which she denied.
Define "possession."
But as Scholes passed through an X-ray machine during booking, possible contraband was detected concealed within her vagina, according to the arrest report.
Yikes. Time to draw straws for the actual search.
A follow-up search by a female deputy uncovered two crack pipes, one containing about 0.01 grams of crack cocaine. Police later said the pipes were found in the general area of Scholes' groin.
In addition to the earlier misdemeanor charges of possession of marijuana and drug paraphernalia, Scholes then was charged with felony counts of cocaine possession and smuggling contraband into the jail.
Click here for the source, including a mug shot.