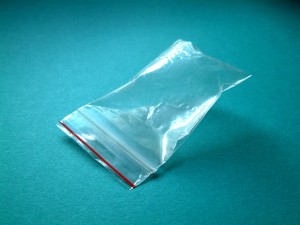 Regular Juice readers know that the cops are going to look everywhere, even there, and other areas in the vicinity! As reported in Off the Beat with Will Greenlee at tcpalm.com:
A deputy stopped the man after suspecting the window tint on his Mercury was illegal. The driver identified himself as Kevin Holloway, but the deputy determined that was bogus. The man said he lied because his license was "no good."

The deputy confirmed his true name was Henry Chambliss, who along with having a "no good" license had a warrant for violation of probation.
Uh-oh.
Chambliss' situation didn't improve when the deputy found crack rocks in the car and a modified soda can that appeared to be used for smoking crack.

Chambliss, 37, said the apparent crack pipe "was most likely his wife's."
Really? Your wife's? Not cool. And then …
"I explained to Mr. Chambliss that the jail would X ray him and if he had anything hidden on his person, they would find it," the report states.

That's when Chambliss reported there was "a baggie in his butt crack that contained drugs."

A plastic bag with crack was extracted from Chambliss' crack.
Yikes!
Chambliss was arrested on charges including violation of probation, possession of cocaine, possession of drug paraphernalia, giving false name while detained and driving while license habitually suspended.
You'll find the source, including a mug shot, here.