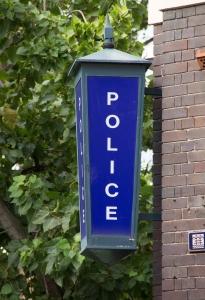 The Juice is just sayin' that, before you call the cops for their help, you might want to at least check your pockets! Doh! As reported by The Argus Leader (South Dakota):
George Jordan Williams, 33, of Queen Creek, Arizona, called police from Scarlett O'Hara's, 3201 S. Caroyln Ave., claiming several thousand dollars was stolen from him at the club.
Okay. Clearly a call to the police is a reasonable next step … or is it?
The man first said $2,000 was stolen from him but later changed the amount to $4,000, police spokesman Sam Clemens said.

Williams was pulling money from his pockets to determine how much was missing when a bag of white powder fell out, Clemens said.
Oops.
"He reached down and picked it up like nothing happened," Clemens said.
Hum dee dum. [Whistling.] Hum dee dum. [More whistling.]
Officers were able to find the bag, which field tested positive for cocaine, in his hand.

He was charged with possession of drug paraphernalia and possession of a controlled substance.
Brilliant! Click here for the source. (HT to a loyal Juice reader who prefers to remain anonymous. Can you blame him?)