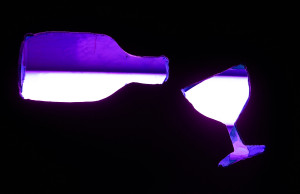 The Juice is a personal injury lawyer, not a criminal lawyer, so he's not going to weigh in on all these charges, other than to wonder "Does she need to kill someone before she gets a serious sentence? Fifth DUI?"  As reported by The Independent Record (Helena, Montana):
On Wednesday at 11:55 p.m., an officer was conducting preventative patrol in the area of N. Last Chance and Cruse Ave. The officer observed a vehicle run the red light at this intersection. The officer conducted a traffic stop and initiated a DUI investigation. The driver, Tennille Lomahukluh, 35, was placed under arrest. Lomahukluh was transported and booked into the LCSO Jail on suspicion of the following charges: Felony DUI (fifth offense), driving while driving status is revoked, no insurance, red light violation, probation violation.
It's probably not going out on a limb to suggest that she's likely to be in a cell for a while.