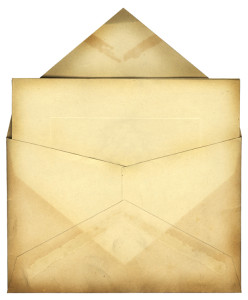 He was deemed fit to stand trial, although you'll probably wonder about that after reading this. As reported by The Ocala Star Banner:
Circuit Judge Hale Stancil is used to presiding over criminal trials, but on Wednesday and Thursday his role in court became that of witness as he testified against a man who wrote him threatening letters from prison.

In two separate, one-day trials, two different six-member juries returned guilty verdicts against Lester Leroy Williams, 36, on two charges of written threats to kill or do bodily harm for writing separate threatening letters to the judge in August and October 2014, in which he threatened to harm Stancil and his family.

During the trials, Williams, who represented himself, gave several reasons for writing the letters, including a conspiracy involving the federal government; that he wanted to confront the judge, who, he claimed, had unfairly sentenced him previously; and referencing a discussion between his family and a member of Stancil's family, which, he said, landed him in prison.

Assistant Public Defender Meredith Poisson acted as standby counsel and briefly represented Williams during the trials. She argued that while her client wrote the letters, the intent to harm the judge did not exist.

On Thursday afternoon, presiding Circuit Judge Robert Hodges sentenced Williams as a prison release reoffender to 15 years in prison for each of the two cases. Those sentences will run consecutive to one another and will begin in February 2020 — after the 10-year sentence Williams is currently serving for sexual battery is completed.

Williams previously served time for six criminal charges involving battery.
You can read a lot more, and see photos of Mr. Williams, here.