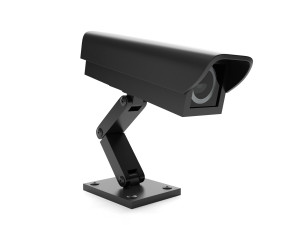 Everyone knows that, with each passing day, more surveillance cameras go up pretty much all over the place. One would think police officers are well aware of this since they often use surveillance footage in their investigations. One would appear to be wrong, at least as far as this officer goes. As reported by abc7.com:
It was an NYPD raid to crack down on the illegal selling of untaxed cigarettes, but the manager of a Brooklyn deli says the day after police raided his store, he discovered that he had been robbed.

Now, he's accusing one of the detectives, and he has surveillance video as proof.

The plainclothes detectives entered the Bedford-Stuyvesant deli last Friday night and immediately arrested two workers for selling loose cigarettes. The store's elaborate 12-camera security system captured every second of the police raid.

One day later, deli manager Ali Abdullah noticed nearly $3,000 in store rent money missing from a box he kept hidden under the counter.

"I was thinking it was robbery, because I never seen the video," he said.

He thought maybe one of his workers stole the cash, so he looked at the surveillance video and was stunned when he saw detectives had found the box during the raid. He says the video clearly shows one of the detectives grabbing the stack of money, hiding behind the counter door and out of view of his supervisor, before putting what appears to be the money in his coat pocket.

"When I come and look at my security system, I see this officer took the money and put it in his own pocket," he said. "It's crazy."

The NYPD Internal Affairs viewed the surveillance video after WABC-TV, our sister station in New York, started asking questions. An NYPD spokesman now says one detective has been suspended pending the outcome of a joint investigation between Internal Affairs and the District Attorney's Office. The supervising sergeant during the raid has also been placed on modified duty.
You didn't see any of the 12 cameras? Here's the source.