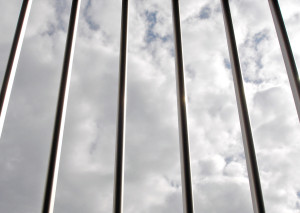 Yes, this young lady is charged with a felony over $3. As reported by northcountrynow.com (Potsdam, NY):
A Massena teen is facing a felony after allegedly breaking into her employer's office and stealing $3 in quarters.

Krystal L. Arquette, 17, of 30 George St. is charged with third-degree burglary.

Court documents state that she used a spatula to jimmy the lock and break into the office at Alex's Ice, 30 George St. on March 30.

Her employer, Ted Krywanczyk, who is also Massena's fire chief, told police that he watched Arquette commit the alleged offense on security camera.

Arquette was arraigned in Massena Village Court and released under supervision of the St. Lawrence County Probation Department, pending a future appearance.
A spatula, and $3! Click here for the source.