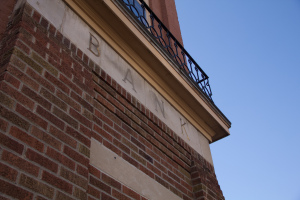 Surely there have been plenty of bank robberies that have benefited from the help of an insider.  But have you ever heard of a bank robbery where all of the participants were insiders? Well, you have now. As reported by emirates247.com:
Staff at a branch of Afghanistan's central bank in southern Kandahar province may have got away with as much as 81 million Afghanis ($1.4 million) when they robbed their own bank and ran, an official said on Saturday.
That is a truckload of Afghanis!
The Kandahar raid is believed to have been carried out by a senior official at the bank, an employee of nine years, with the help of his son and brother-in-law who were also on staff, according to Azimi.
Think they'll be apprehended?
The robbery at the branch in Spin Boldak near the border with Pakistan was discovered on Thursday and investigators believed the group has escaped to Pakistan.
Fuhgeddaboutit. Here's the source.