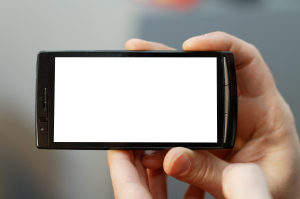 The "selfie" craze was crazy even pre-Weiner.  This young man took it to another level. As seen and written on khou.com (yes, there's a video):
Officers pulled over 17-year-old Kenneth Davis around 4 a.m. Monday in a truck, police said, was stolen.
Okay, he's in some trouble.
After Davis gave officers permission to look at his phone, they discovered several pictures and a video of Davis driving around in another pick-up truck they recognized as stolen.

In the video, Davis appears to be lip syncing to a rap song while it plays in the radio.

"It's a sign of the times," said Sgt. John Krueger of the La Porte Police Department. "That's just a reflection of the younger criminal at this time—they feel comfortable bragging with their friends."

Police say Davis also admitted to breaking into another vehicle parked off the 8700 block of Collingdale. The teen managed to open the lock but since the vehicle had a club on the steering wheel, he was unable to drive off.

Davis has been charged with two counts of unauthorized use of a motor vehicle and one count of burglary. Police say the pictures on his phone might implicate him in even more crimes.
Now he's in a lot of trouble. Here's the source, including the selfie video.