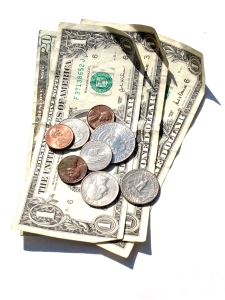 Really, if you're going to commit an armed robbery, with 2 other people (!), you can't do any better than this? Rolls of pennies? As reported by wmbfnews.com (Myrtle Beach, SC):
Three males in hooded sweatshirts and masks robbed a convenience store in Horry County at gunpoint Monday night, making off with $250 in cash and 20 rolls of pennies, according to authorities.

Horry County Police responded to the Market Express convenience store at 490 E. Highway 9 at about 10 p.m. in reference to the armed robbery. The three males entered the store and told the clerk to lay down on the floor. The suspects were in and out of the store in less than three minutes, the police report states. There were no injuries reported.

According to Lt. Raul Denis with HCPD, there may have been a similar incident in Calabash about an hour before.
With an operation like this, they'll be caught in a matter of weeks, if not sooner. Here's the source.