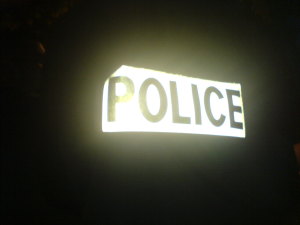 Occasionally people walk into a police station and confess to crimes. But how often do they walk into the station and commit crimes? Well, it happened recently in Philly, per wpvi tv (Philadelphia, PA).
It was around 11:30 a.m. Sunday when police say 33-year-old Carlen Higgs walked into the Upper Darby police station talking gibberish.

He then allegedly sat down in the station lobby and lit up a marijuana cigarette.
You can guess what happened next – but just part of it.
Higgs was then arrested and placed in a holding cell.
That's the part you guessed …
While in the cell, police say, he took off all of his clothes, defecated on the floor and then wiped his waste on the walls.
No way you guessed that part.
Higgs was taken to a mental health facility where it was determined that he was high on drugs.
You might have guessed that part too.
He is now charged with possession of an illegal drug and disorderly conduct.