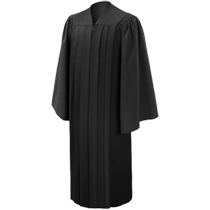 Perhaps it's time to attend some of those judicial conferences and retreats? Maybe pick up a few things?  As reported by The Dallas Morning New:
Earlier this year, [Judge Etta] Mullin made news when she refused to allow an attorney into her courtroom because he was wearing shorts. The attorney, James Lee Bright, had just undergone knee surgery and was in a brace. He said the knee brace prevented him from putting on long pants.
Did she think he was faking it? No doubt Mr. Bright would have preferred to appear in court with an intact knee, in long pants. Unfortunately that wasn't an option.
In recent weeks, Mullin held one of Bright's law partners in contempt of court. Mullin said the lawyer, Peter Barrett, threw a written motion at her while she was on the bench. Barrett called that a lie and said he's routinely mistreated by the judge. The motion, he added, was one to have her recused from a case in which he's representing a client. The contempt charge against him is pending.
While the judge could be telling the truth, there just aren't a lot of Motions thrown at a judges. Yes, they are often made, opposed and consented to, but not thrown!
In the Dallas Bar Association's 2013 survey of members, 89 percent of respondents gave Mullin the lowest overall rating possible, saying her performance "needs improvement." That was by far the harshest assessment of any criminal judge; in the second-harshest, 26 percent of the lawyers who responded did so with a "needs improvement" grade.

Seventy-seven percent in the survey said Mullins isn't sufficiently prepared for hearings. Eighty percent gave her the lowest possible grade for impartiality, 82 percent did so in rating her knowledge of the law, and 86 percent said her judicial temperament and demeanor need improvement.
She's about as popular as a member of Congress! Here's the source, with a photo of the judge.