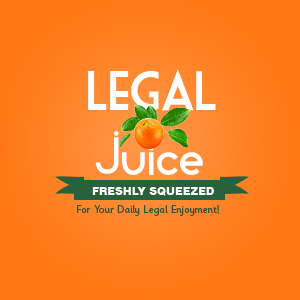 Really. This happened to 16-year-old Ozark, Missouri resident Mace Hutchinson. Here's the story, from ky3.com:
A family from Branson wants answers about what happened to their son that left him hospitalized. Early Saturday morning, police found Mace Hutchinson, 16, underneath the Highway F overpass over U.S. 65. Mace ended up in intensive care at a hospital. His parents believe the actions of Ozark police officers contributed to his injuries and slowed doctors' abilities to speed his recovery.
We called the police. My wife was afraid he was going to get ran over or hit," said witness Doug Messersmith.
Messersmith and his wife were the last known people to see 16-year-old boy walking, shortly before their phone call to 911. "He looked a little agitated but, other than that, he didn't look to be falling down drunk or anything like that," he said.
By the time officers arrived, the teen was off the 30-foot overpass, lying on the shoulder below along U.S. 65, with no good explanation as to how he got there.
"According to the doctors, all injuries are consistent with a fall," said his aunt, Samantha. Mace's dad believes it was just that, a fall, not a jump. The question is why.
"They tested his system. He was clean of drugs and alcohol. We don't know why unless just being in shock and the whole thing in itself caused him to forget everything," said Hutchinson. His aunt says he is undergoing major surgery for a broken back and broken heel. While he was lying on the ground, she wonders why Ozark police used an electric stun gun on him up to 19 times.
"I'm not an officer, but i don't see the reason for 'Tasering' somebody laying there with a broken back. I don't consider that a threat,"
His dad says the use of the stun gun delayed what would have been immediate surgery by two days.
"The 'Tasering' increased his white blood cell count and caused him to have a temperature so they could not go into the operation."
"He refused to comply with the officers and so the officers had to deploy their Tasers in order to subdue him. He is making incoherent statements; he's also making statements such as, 'Shoot cops, kill cops,' things like that. So there was cause for concern to the officers," said Ozark Police Capt. Thomas Rousset.
Police say although there are several unanswered questions; the reason for the use of a stun gun is not one of them. "It's a big concern for the officers to keep this guy out of traffic, to keep him from getting hurt," said Rousset.
Mace was still in intensive care on Wednesday night, listed in fair condition. He was scheduled for surgery again on Thursday. The family, along with the Ozark Police Department, hopes someone will see this report and come forward with some information.
Does this add up to you?