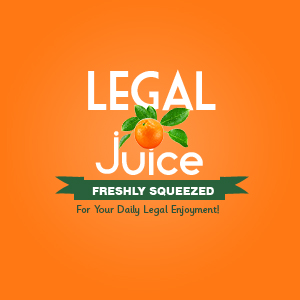 Several parents have accused Cameron County (Texas) Justice of the Peace Gustavo "Gus" Garza of ordering them to paddle or spank their kids in court. Per The Brownsville Herald:
This morning, [Judge] Limas will hear the request for a temporary restraining order against Garza first brought last week by Mary Vasquez and her husband Daniel Zurita, who filed a lawsuit against the justice of the peace, a former state district attorney and special prosecutor.
They allege that Garza compelled Zurita to spank his teen stepdaughter under threat that she would be found guilty of a criminal offense and fined $500 for not attending school unless spanked.
But wait, there's more. Attorney Mark Sossi first filed a petition against Garza on behalf of 2 other minors.
"I wouldn't hit a child with a paddle, particularly one with physical problems," plaintiffs' attorney Mark Sossi told The Brownsville Herald late Tuesday. Sossi was referring to one of the two children, who suffers from a muscular-development birth defect and allegedly was spanked in Garza's court.
The child with the disability is a 14-year-old boy who used profanity toward a school bus driver. The second is a 14-year-old girl who skipped class, Sossi said, shortly after filing his amended petition in district court. The respective parents are Leroy Garcia and Rosa Valdez.
In his original petition, attorney Sossi states that:
"(Garza) has long engaged in this kind of corporal punishment under the authority of his office. Ten years ago when the defendant was a district attorney in Willacy County, he used the color and authority of his office to threaten criminal prosecution unless the parents struck their children with a wooden paddle he owned."
Oh, and …
The initial petition alleges Garza directed Zurita to repeatedly strike his stepdaughter on the buttocks with a large, heavy wooden paddle fashioned from a thick piece of lumber in open court and in the presence of other adults and juveniles.
Zurita stated in an affidavit that, "I did not feel that I had a choice but carry out the orders of the judge. When I was finished, Judge Garza told me that I had not struck (my stepdaughter) hard enough…"
As you might imagine, these folks are seeking Garza's removal.