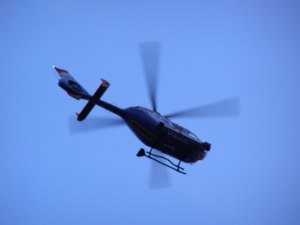 Yes, of course you've heard of helicopter moms. But what about helicopter dads? They don't get a lot of ink. This gent is the exception! As reported by The Guardian
An Italian father who forced his teenage daughters to ski competitively and eat a macrobiotic diet because he was concerned they were too fat has been found guilty of abuse and sentenced to nine months in prison.

The unusual case in Turin may set a precedent in how Italian courts define psychological abuse of children. There are no similar cases of abuse on record.

The case started in 2011 when the two teenage girls – one is now an adult – complained to their mother that "Daddy treats us badly" and said they no longer wanted to visit their father. The parents are separated.

The 53-year-old father, who has not been named in press reports but has been described as a wealthy individual, has said he became worried about his daughters' health when he saw pictures of them on Facebook. He said he encouraged them to ski and to eat a macrobiotic diet, avoiding processed and otherwise refined foods, out of a normal level of parental concern.

But the mother of the teenagers and the prosecutor in the case painted a different picture, of constant pressure and taunting by the father of his daughters.
You'll find the source here.