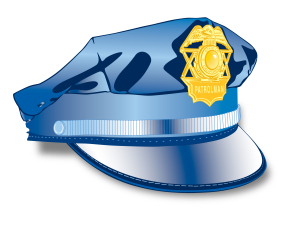 "Um, excuse me. Could you please keep it down?" Fuhgeddaboutit. Ain't nobody quieting this lady down. As reported by The Star-Ledger at nj.com:
A 47-year-old Hackettstown woman went on a rampage and was arrested when police arrived at her house to check into a noise complaint last week, authorities said.

Gail Tortorella was drunk when police showed up to her home on Ashley Avenue at about 6:45 p.m. Thursday, Hackettstown police said in a release. Instead of calming down, police said she became belligerent.
Rampage? Yeah, not the right move.
While being placed under arrest she allegedly kicked an officer in the groin and spit on him.
Kicking up a cop in the man zone? You just motivated at least one officer to push your case very, very hard. Plea bargain? Fuhgeddaboutit. Oh, and she wasn't done yet.
Tortorella then threatened to kill the police and her neighbor, authorities say. She also kicked down the neighbor's door.
So what's she looking at?
She is charged with resisting arrest, aggravated assault on police, threats, disorderly conduct and criminal mischief. Tortorella was held on $7,500 bail at the Warren County jail, police said.
Here's the source.
Update: She got probation! Click here to read more.