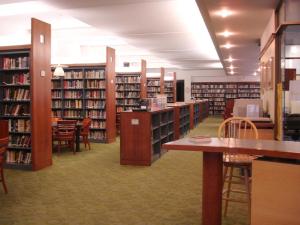 Maybe she just had the wrong public building? Trust The Juice – you won't guess what this woman did at the library. As reported by The Hunterdon County Democrat, via nj.com:
On Wednesday, September 17th, 2014 at 1617 hours, Patrol Officer Mazellan responded to the Readington Library for a woman who wanted to turn herself in for her outstanding warrants.

Mazellan spoke with Jamie Blevins, 34, of Somerset and was advised that she had two warrants. The warrants were out of Raritan Township for $750 and Trenton for $5,000, police said.

Blevins was arrested and held in the Hunterdon County Jail.
That's a head-scratcher.