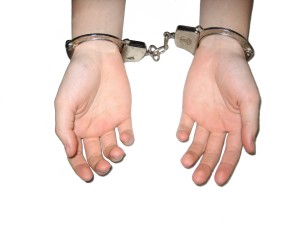 Hey, even The Juice fought a traffic ticket (and won, um, thanks to Officer No-Show). In all seriousness, The Juice had a valid legal defense. And perhaps this guy did too. But if you were dealing drugs, would you show up in court to fight a traffic charge? As reported by phillyburbs.com.
An arrest warrant had been issued Monday for Corey McCloud, 36, of Gentle Road, for allegedly selling to a confidential informant .29 grams of suspected cocaine Jan. 29 in Bristol Township.
He apparently didn't know that, and was arrested when he appeared at a Bensalem district court for a hearing on a charge of driving while his license was suspended or revoked, Bristol Township Lt. Terry Hughes said.
Doh!
The drug charges stem from drug deals in the 7100 block of Bristol Pike in January and February, according to police. In addition to allegedly selling cocaine in January, McCloud sold a confidential informant crack cocaine on three other occasions on Feb. 5, 12 and 22, according to a probable cause affidavit.
He was arrested and arraigned before Bristol Township District Judge Robert Wagner Jr. on four counts of manufacture, delivery or possession with intent to manufacture or deliver. He was sent to Bucks County prison in lieu of 10 percent of $20,000 bail in each of the drug cases.
Here's the source, including a mug shot.