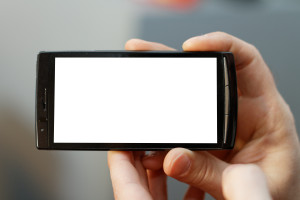 Court after court has held that you can f-bomb the police.  Depending on the situation, it may be totally disrespectful and rude, or it may be justified and appropriate. Regardless, it is constitutionally protected.  Of course, that doesn't mean the police can't charge you, or that a state court can't convict you, but you will eventually be vindicated.
So this gent, Mr. Buehler, was recording a proceeding in court. The judge was not pleased, although it appears Mr. Buehler was legally permitted to record. A kerfuffle ensued, and just when you thought it might be over …  As reported by PINAC (photographyisnotacrime.com):
As [Gonzalez Police Captain Gayle] Autry turned around to return to the courthouse, a sarcastic "have a nice day" was exchanged between the cop and one of Buehler's associates.
Buehler then told him to "go fuck yourself" as he was walking away, prompting Autry to turn around, pull out the handcuffs and arrest Buehler for disorderly conduct, even though numerous court decisions have ruled that using profanity against a cop is protected by the First Amendment.

Judge Voigt later denied Buehler's motion to recuse herself from presiding over the subsequent trial given her involvement leading up to his arrest.

Buehler defended himself in court on June 5, 2013 and was found guilty after a 7-hour trial presided by the biased Judge Voigt.

He immediately appealed the decision and was granted a new trial with a new judge, who hopefully understands Constitutional law better than Voigt.
You can read a ton more here.