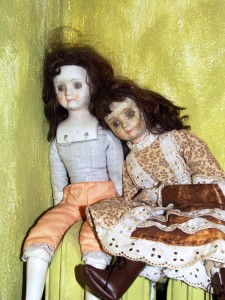 It's really nice when siblings hang out together. After this stunt, they're going to be doing something else together that's not so nice. As reported by the Monroe County Sheriff's Office (Florida):
Two sisters from Miami were both arrested for driving under the influence of alcohol Saturday night because after being stopped by deputies, they switched seats in the vehicle they were traveling in.
That there was some quick thinking. Why settle for one DUI when you can get two?
Deputy Juan Martin-Reyes followed the Volkswagen northbound from the 23 mile marker to the 30 mile marker of the highway just before 11 p.m. He observed the vehicle swerving, increasing and decreasing speeds and braking suddenly. He turned on his lights and siren and the car stopped suddenly in the lane of traffic. Through the back window he could see the driver and passenger quickly switch seats.
Deputy Spencer Curry arrived as back up. The deputies had both 18 year old Steffany Miranda and 24 year old Vanessa Miranda perform field sobriety exercises. Both girls had trouble performing the exercises and were, according to the deputies, visibly impaired and smelled of alcohol.
And if you're wondering how the second sister could get a DUI since the car was stopped …
Because both girls were, at some point, in control of the vehicle behind the steering wheel with the keys in the ignition, they were both charged with driving under the influence of alcohol.