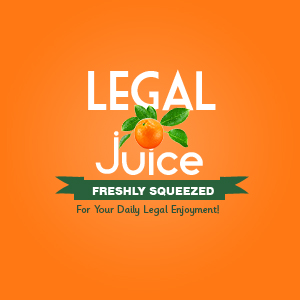 There is no substitute for proofreading. And to all you kids out there (don't hate The Juice for saying this) "spell check" is not proofreading. Heresy! But as for the importance of proofreading, check out this story from the Jakarta Globe:
A single clerical error can change the course of one's life. Just ask Kamjai Khong Thavorn, 53, a Thai national who spent nearly three extra years in the maximum-security Pasir Putih Penitentiary in Nusakambangan, West Java, because of a typing error.
Kamjai was due for release in 2007 after a 20-year sentence he received in 1987 for heroin possession, but up until Wednesday, he was still behind bars. 

Having spent an extra three years in jail for no fault of his own, Kamjai was promptly released on Thursday after a chance meeting with Justice Minister Patrialis Akbar, who happened to be visiting the prison for an inspection. 


"Kamjai was released this morning and taken by immigration officials from Cilacap to the Thai Embassy in Jakarta," Pasir Putih's warden, Sutrisman, told the Jakarta Globe. 

Kamjai was arrested in Samarinda, East Kalimantan, on Aug. 20, 1987, for possession of 17.76 kilograms of heroin and sentenced to life in prison. His sentence was reduced to 20 years by a presidential decree. However, the decree mistakenly stated his first year in prison as 1997, instead of 1987.
Sutrisman said no relatives came to pick the inmate up from prison, so the nearest immigration office, in Cilacap, transported him to his embassy. 

"We realized the mistake that was made. So he was released unconditionally and immigration officials accompanied him to Jakarta without waiting for further response from the Thai Embassy," Sutrisman said. Kamjai was "happy and enthusiastic" as he left the prison, the warden said. 

When Patrialis visited his maximum-security cell on Wednesday, Kamjai used the occasion to complain that he should have been released in 2007. 

Kompas newspaper reported that the minister assured the inmate he would be released the next day, causing Kamjai to burst into tears.
So he would still be in jail if not for this chance encounter. Damn! Here's the source.