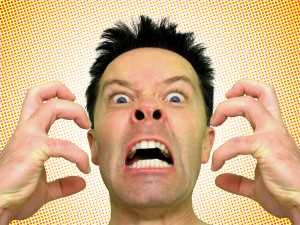 A certain gentleman (not the guy in picture) will be cursing child safety locks in cars for quite some time. Why? As reported by nola.com (The Times-Picayune):
A man accused of stealing more than $20,000 in cash after burglarizing a Metairie coffee shop might have gotten away if it wasn't for a pesky child-safety door lock, according to authorities. The driver of a Jeep Grand Cherokee pulled over by Deputy Michal Voltolina during the early morning hours of July 4th bolted from the vehicle after a brief chase, according to Col. John Fortunato, spokesman for the Jefferson Parish Sheriff's Office.

But Brent Prince, 22, of Metairie, found himself in handcuffs after becoming trapped inside the Jeep by the vehicle's safety locks.
The driver? Identified, but still at large. You can read a fair amount more, and see the mug shots, here.