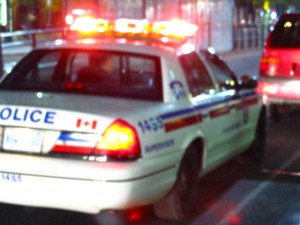 The Juice believes in being totally honest when he gets pulled over. Recently, when an officer pulled him over and asked if he knew he was going 71 mph on a 50 mph road, he replied "only 71?" But seriously folks, as reported by news1130.com (Vancouver, BC):
Police are highlighting the seriousness of drunk and distracted driving by telling us about some of the silly excuses people give them while breaking the law.

The cops are hearing things like: "You are wasting your time, I have driven way more drunk than this!" and "If you impound my car I won't be able to get to court tomorrow and it will be your fault."
Brilliant!
"The other one I like is the name-dropper story. So, a vehicle is pulled over and the driver immediately starts listing off Abbotsford Police officers that he knows very well. And he doesn't recognize that one of the names he offers is actually the officer that stopped him. He goes into the background of this officer and the punchline is finally on him because the officer says, 'I'm actually one of the names that you've listed, and I have no idea who you are.'"
Doh! You'll find the source here.