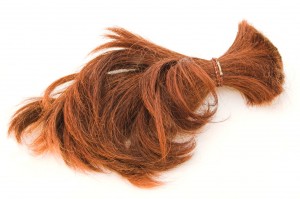 Since the Juice is against school dress codes, how do you think he feels about "hair" codes? Check this out, from The Hindu (the "Online edition of India's National Newspaper"):
In a bizarre incident, a teacher snipped off the hair of five students in a school in Burdwan district of West Bengal for allegedly not adhering to the institute's code of conduct related to hairdo.

The teacher, Manisha Ray, cut short the hair of the students for violating the rule of tying two plaits and coming with with a single plait during the morning prayers. As news of the incident spread, irate guardians entered the school premises in protest. They locked the teachers in a room and demanded Ms. Ray's suspension. The police arrested Ms. Ray following complaints by the guardians of the students whose hair was cut off.

"We have arrested the teacher, based on a complaint. Charges against her will be framed under relevant sections of the Indian Penal Code," Burdwan's Additional Superintendent of Police Utpal Naskar said.

Members of the school's managing committee later suspended Ms. Ray indefinitely from service.
Paws (and scissors) off the hair.