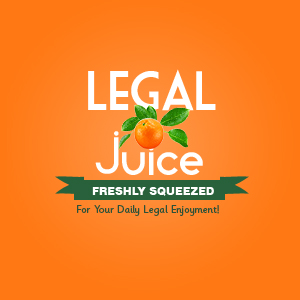 Who do you think this woman called after the crash, on the way to the hospital? She called her insurance company – to report it, right? Well, not exactly. As reported by PhillyBurbs.com:
On the way to the hospital after she was involved in a four-car accident last October, Regina Whitehead did what most people do: She called her insurance company.
Really? As a personal injury lawyer, The Juice can assure you that this is not something most crash victims do in an ambulance, on their way to the hospital. Anyway …
Only she didn't call to report the accident, but to add comprehensive, collision and rental coverage, according to the Pennsylvania Attorney General's Office.
On Friday, Whitehead was charged with insurance fraud and criminal attempt/theft by deception. The 22-year-old Ambler woman was arraigned before Bensalem District Judge Joseph Falcone, who set her free on $25,000 unsecured bail.
Both charges are third-degree felonies punishable by up to seven years in prison.
According to the AG's office, Whitehead's 1998 Ford Taurus was involved in the accident Oct. 6, 2011, shortly before 4 p.m. on West Chester Pike in Chester County. At the time, Whitehead was insured through Infinity Insurance, which has an office in Bensalem, according to a probable cause affidavit.
About an hour after the accident — during an ambulance ride to Chester County Hospital for treatment — Whitehead allegedly called the insurance company to add extra coverage to her car, according to court documents.
Better late than never? Not exactly.
A few hours later on the night of the accident, she called Infinity to report she was involved in an accident and to verify that she had comprehensive collision coverage. She was told during the phone call that if she didn't have the coverage in place at the time of the accident, the insurer wouldn't cover the damage, according to the attorney general.
The next day, Whitehead spoke with an Infinity representative in Bensalem and specifically affirmed that her collision coverage was added "before the accident," according to the affidavit. Later that same day, though, she withdrew her insurance claim.
The attorney general said Whitehead admitted last month that she added the coverage after being injured in the accident and while in the ambulance and then lied about it. "Whitehead said she did this at the advice of a friend so she would be covered by the insurance company," according to the attorney general.
Time for a new "go to" friend.