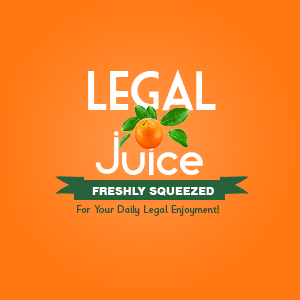 A despicable Wisconsin man pleads "no contest" to molesting four young boys. Before sentencing him (to 7 years), Waupaca County Judge Philip Kirk had some interesting things to say, including the following, as reported by fox11online.com:
In his pre-sentence comments he challenged Delton Gorges' claim of being heterosexual.
"I think you were born gayer than a sweet-smelling jockstrap," said Judge Kirk.
If you're not scratching your head, then please explain to The Juice exactly what a "sweet-smelling jockstrap" is. There's more.
"I think that if anyone believes that in the last 10 years or 15 years all of a sudden you developed an interest in homosexuality and young boys, then I must have looked ravishing in my prom dress this year," Kirk said.
Certainly some strange imagery, but the point is well-taken. The judge did, though, express some empathy for the defendant, albeit in a strange way.
At one point, Judge Kirk said he believes Gorges was a victim of society's homophobic attitude, especially considering the era in which Gorges grew up.
"I can't imagine in the '40s or '50s admitting your sexual orientation," said Judge Kirk. "No one knew there was a closet to come out of in those days. You know you had to be very careful because you could have found your penis floating in the Wolf (River) as walleye bait. It was a terrible life to have to live."
Say what?