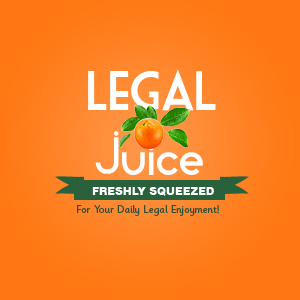 When this lady told her husband not to smoke, she meant it. And brother, did she drive the point home when he defied her. Per The Northwest Florida Daily News:
A woman was arrested Wednesday morning for beating her husband with a rock, claiming she didn't want him to smoke a cigarette because of his poor health. "A woman can only take so much," she told a deputy.
Even the non-lawyers among you must be familiar with the "I can only take so much" defense.
According to a Bay County Sheriff's Office incident report, the couple's 18-year-old daughter called 9-1-1 about 11:31 a.m. Wednesday when she saw her mother beating her father with a rock.
A deputy said that, when they arrived at the scene off North Lakewood Drive, he saw the victim sitting "Indian fashion" on the ground in front of the residence; he was hunched over with his hands over his head, trying to protect himself. His wife was standing behind him. She kicked him in the hip and was using a rock to hit him in the head, the report said.
A deputy told the 41-year-old woman to get off her husband a few times, but she continued to strike him and scream at him, telling him "to give her the cigarettes," the report said.
The man, age 51, had cuts and bruises, including a bleeding laceration on the top of his right wrist, the report said.
Both husband and wife told deputies they had been suffering with the flu recently and had not felt well. The night before, they got into an argument and the woman scratched her husband's face, the report said. When he mentioned going outside to smoke a cigarette that morning, the wife became angry and told him "he did not need to be smoking since he is sick," according to the report.
She followed him outside and began to argue with him, then jumped on him and began hitting him in the head with "a small ceramic bird," the report said. She grabbed other items to hit him, finally picking up a rock. The man refused treatment by EMS. He said "he knew how to take care of himself," the report said.
Apparently knowing how to "take care of himself" means tending to his wounds …
The woman was charged with aggravated battery domestic violence. She said she had been dealing with "a lot of (expletive)" for some time and "a woman can only take so much," the report said.
Told what she was being charged with, she responded, "Yeah, I hit him with the rock," according to the report. The rock was submitted into evidence.