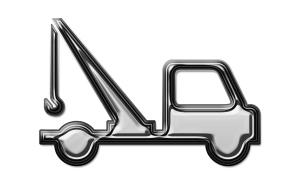 Are you really going to stand there and claim that you booted that vehicle? Uh-huh. Well, then where's the boot? And the vehicle? As reported by the Brooklyn Paper Police Blotter:
84th Precinct – Brooklyn Heights–DUMBO–Boerum Hill–Downtown

A scofflaw managed to remove his car from Dean Street on Dec. 26, despite the city's boot, according to cops.

A traffic officer reported that he placed a boot on a Chevy Trailblazer at 3:52 pm, while it was parked between Court Street and Boerum Place. He returned at 6:30 pm to remove the boot so a tow truck could take the vehicle, but the car and boot were already gone, cops said. The police report is for the stolen boot, which cops value at $1,200.
Someone's going back to booting school!