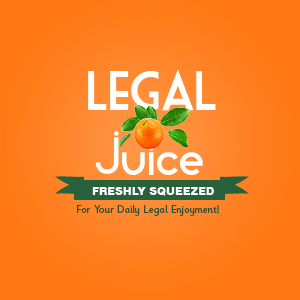 In some ways, The Juice is like a comedian hoping the buffoon gets elected so he'll have good material. Well, folks like this will keep The Juice knee-deep in oranges for years to come. Here's yet another example of a time-wasting prosecution of an f-bomb case. The Juice has two words for these folks: First Amendment. As reported by KJZZ (Arizona):
A Mohave County man convicted of trespassing for wearing an obscenity-laced T-shirt to a Board of Supervisors meeting has lost another round in court. KJZZ's Al Macias reports.
Just remember, he lost a "round." He'll win the fight.
KJZZ first told you about Mervin Fried in March of this year. A justice court found him guilty of trespassing in February after wearing a shirt with obscenities to the Mohave County Board of Supervisors meeting. Fried had maintained that he wore the T-shirt to express his opinion of the board's decision to increase the county tax rate.
What did the shirt say? On the front, it said "Fuck The Tax." On the back was the paraphrasing of quote from Supreme Court Justice Harlan from the case of Cohen v. California:
"One Man's Obscenity is Another's Lyric." Harlan
What law was Mr. Fried accused of violating?
A Superior Court judge recently upheld the trespassing conviction, saying the county's dress code specifically prohibits vulgar messages.
Fried told the Kingman Daily Miner that he plans another appeal.
And he'll win.
Fried now is running for a seat on the Board of Supervisors.
Here's the source. Here's an earlier story, which includes much more detail, and photos of Mr. Fried's shirt.